Soundwave now offer the next-generation Hosted PBX that provides your business with a phone system the way it should be. Now you can eliminate the need for on-site PBX hardware, expensive phone lines or ISDN and additional cabling. Soundwave has the entire system running in the cloud, that means it uses your existing Broadband connection.
So many features
Soundwave's Hosted PBX does everything a top-of-the-line systems can do. Its Cloud hosted, which means that there is no expensive PBX hardware required in your office. This also makes it fully scalable so you can start with 1 user, and it will grow with your business to 10,000 and to multiple sites.
Our easy deployment means that you just plug in the phones and you're ready to call.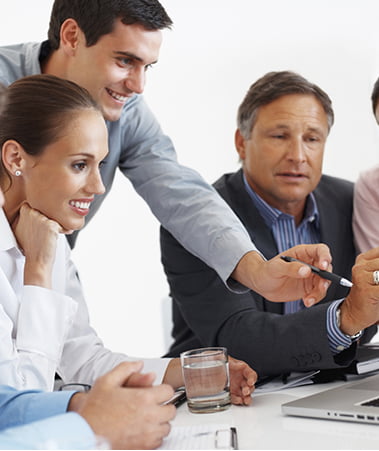 Always working, always supported
Soundwave's dedicated PBX engineers not only build your PBX to meet your exact needs, they will also continue to provide great support and maintenance, making sure your Hosted PBX is always running as it should be.
Above that we offer the following:
99% availability SLA
24×7 monitoring with proactive support
Phone and email Australian based technical support
Qualified, experienced voice and network technicians on hand
Onsite installation services available
24×7 Phone extended phone support options available.
PBXaaS pays for itself
Soundwave's Hosted PBX eliminates the need for expensive traditional PBX hardware. The barrier for a PBX base systems has always been the with excessive cost, when you combine that with the extra cost of overpriced phones, cabling costs, monthly line rental fees and large phone bills at unreasonable rates, then you can understand why PBX systems are out of reach of most small to medium business.
Now with Soundwave, that's all a thing of the past, Hosted PBX gives you full PBX functionality at only a fraction of the cost. Our call rates are significantly lower than all the major networks.
Talk as long as you like" local and national calls
Low rates per minute for Mobile calls
No excessive upfront cost
No monthly line rental or ISDN charges
So with all the costs saving we offer, you will be surprised to see that Soundwave's solution comes feature packed.
Comprehensive, managed, turnkey telephony solution
Call transfers – assisted or direct
Music on hold (supplied or BYO)
Interactive voice response menus ("Press 1 for etc…")
Caller ID (and routing based on caller ID)
Inbound queueing (with optional wait time and position announcement)
Voicemail (delivered to e-mail, or traditional call to pickup)
Multi-way conferences (internal and external participants – video* & audio)
Main number and a direct number for each user included
1800 and 1300 numbers available, including SmartNumbers
Multiple site support with free internal dialing across sites
Routing to legacy phone lines & mobiles
Professional voice prompt recordings from a selection of voice actors
Integration with external systems (for automatic dialing & routing)
Port your existing number from Telstra or Optus
Remote call pickup
Optional call recording and archiving
Video calling*
Paging*
Countless other advanced features
So how does it all work?
Hosted PBX is a solution that provides you everything you need from handsets, Hosted PBX infrastructure, and lines.
Since its inception, Soundwave has grown to be one of Australia's leading network management, cloud service and hosted telephony service providers utilising major upstream Network infrastructure.